English Premier League's Portsmouth Football Club has gone through difficult times with regards to their financial matters this summer. Since Alexandre Gaydamak's departure in August, the Premier League club has had two more owners.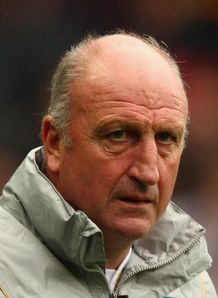 The arrival of Al Faraj was intended to help Portsmouth become financially stable but rumours persist regarding the uncomfortable situation in the Premier League about the payments owed to other clubs. Premier League authorities have placed a transfer embargo on Portsmouth until they pay the pending payments to other Premier League clubs. The financial situation is so bad that even the playing stafff have had to cope up with delayed payment of their wages.

However, now enters the Hero, or the Saviour of the English club, BALRAM CHANRAI!

Portsmouth have received 15 million pounds as loan from the Hong Kong businessman Balram Chanrai. There is a lot of speculation that Balram Chanrai's investment will eventually lead to him becoming the new owner of the club. However, Al Faraj's lawyer Mark Jacob has insisted that this is not the case.

"It's a facility provided by a third party, that's all," he said.

"Like you or I would go to the bank and borrow money on our property or whatever."

There is no doubt that Balram Chanrai's investment has eased matters a bit at Portsmouth but it remains to be seen what effect this investment has in the long run. Balram Chanrai would never have given the money just to help Portsmouth. He must have seen some future interest in the club. Having said that, Al Faraj will also not let go off the Premiership side with ease. It remains to be seen how Portsmouth's future is decided by these financial barons of the world.