Two goals within 11 seconds helped Arsenal overcome Tottenham Hotspur in the Tottenham v Arsenal English Premier League Fixture today. It was Van Persie and Fabregas that stunned their premiership opponents with a neat display of quality football. This '11 second' derby is another addition to Arsenal's great history that also includes the 'Five Minute Cup Final' and a victory at anfield famously secured in the 89th minute.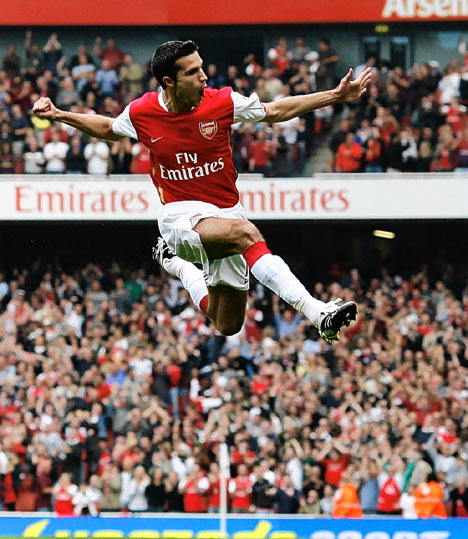 A relatively even first half exploded when in the 43rd minute, Van Persie hit the net from a low cross. 11 seconds later, straight from the kick-off, the dutchman won the ball and Fabregas, beating a couple of slumbering defenders, netted his 6th goal of the season.

Before the game, pundits were billing this game as the tightest north london derby for sometime. In the end, they were proved wrong, as now it will be called the '11 second' derby'!

When the last goal was scored in the 60th minute, which really was due to a bit of confusion between the players and the referee, the Arsenal fans took a sigh of relief and knew Tottenham simply could not come back from 3-0 down.

The last goal in itself was also dramatic. Mr Clattenburg had played the advantage but everybody was expecting play to be pulled back. Sagna reacted first, launching a low cross in for Van Persie to slot in off Ledley King.

At the end, the Arsenal fans joyously ran through the repertoire of songs as their team killed time by playing keep-ball. This proves Arsenal are still top dogs in North London and did them no harm in the Premier League title race either.