Emmanuel Adebayor of Manchester United caused controversy during the football game against Arsenal with his inflammatory goal celebration and stomp on former teammate Van Persie.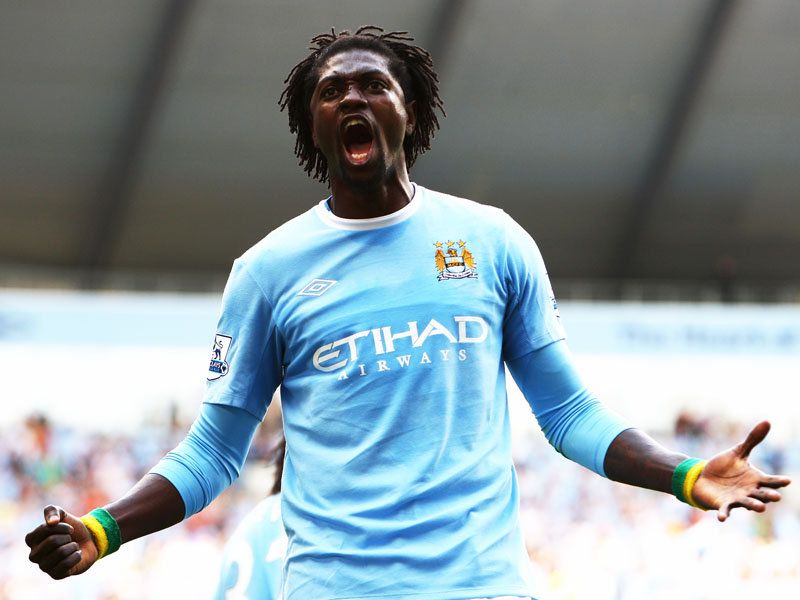 Adebayor had left Arsenal in July after being accused by Arsenal fans of a poor attitude and work rate. Arsenal manager Arsene Wenger was livid when Adebayor caught van persie's face with his boot during a sliding tackle from the Dutch footballer. He then ran the length of the field to celebrate his goal, causing Arsenal fans to hurl objects onto the field. One steward was knocked unconscious while controlling the outraged fans.
The Togo international has had a change in fortunes since making the switch from Arsenal. He has scored in all of Manchester City's first four wins in the Premier League this season. His last was probably the most satisfying for him and he did not shy away from showing his emotions.
English Premier League chief executive Richard Scudamore was of the opinion that Adebayor had damaged football in general, implying that his actions were against the spirit of the game.
Talking to the Sun, Adebayor told reporters "I don't know what I have done wrong to get banned. I have not heard the police or FA want to talk to me. The club have not said anything" He justified his actions by saying "...these people have been insulting me all game".
However, things are not that straightforward and the FA is looking into the matter. A three match ban could well be on the cards for the striker. It would be interesting to see how Adebayor reacts if penalised by the FA.